After School Student Care
Our Premium Student Care provides Fun filled activities for children After School time, embracing our motto, ensure a little more of greatness in life.
Conducive and Safe environment

Healthy food - Halah Certified
** We provide Western, Asian and Vegetarian Halal meals.


5 minutes drive from Keming, Bukit Panjang, CHIJ, Pei Hwa, Bukit Timah Primary School

Professional Teachers helping children in their daily homework

Creative Tuition curriculum easing children's academic learnings

Play with Numbers building children's love in Mathematics

Fun Creative and Art enrichment enhancing creativity and application capabilities

Robotics and Coding building Digital Literacy in form of computation thinking, content creation and critical thinking skills

Games and Play Time

Outdoor activities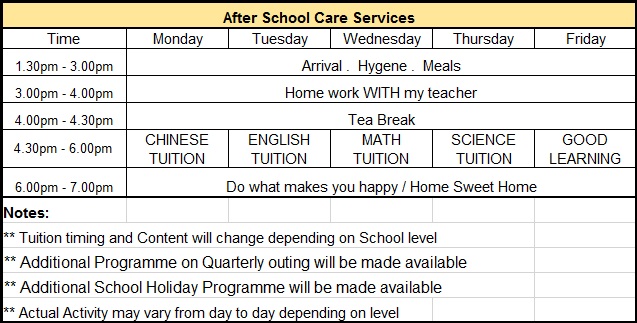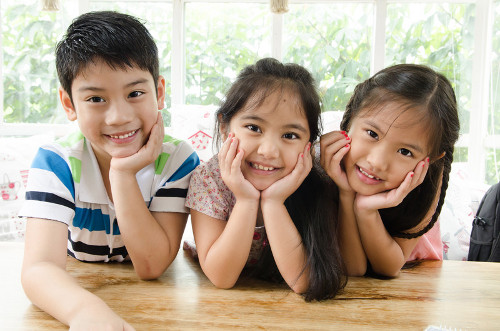 Introduction to Club Orange Tuition Programme
Club Orange believes in care, warmth and appreciation as key ingredients to educating a child, our programme is a trend-setter in practical education; Instead of burdening the student minds with same old bookish knowledge, the centre aims to give them new avenues to gain the same knowledge through experiments, discussions and morale boosting exercises.
Methodology
There are no fancy programs, claims of proprietary solutions or separate modules for exceptionally gifted students. At Club Orange, we believe the process of learning is through making the pupils relaxed, and consequently ensuring that they are at their most receptive.
The pedagogy methods include:
Relaxed learning atmosphere

–

the tutors and curriculum isn't merely about buttressing what is already being taught in school, instead it strives to reinforce the scientific concepts with experimental knowledge, mathematical techniques using practical, and real-life examples of their subjects without sacrificing their natural inquisitive spirit. A student is at their most receptive when they are having fun, and we embody that principle.
Familiarity with School syllabi

–

At the end of the day, any tutorial worth spending in, is only worth it if they deliver the results. The idea of providing knowledge is all very good, but if that doesn't translate into actual, tangible results; ensure that their tutors are very familiar with the MOE certified school syllabi and teach in line with those. It allows them to impart the right kind of lessons, prepare their pupils ahead of time, give them critical problem solving tips and get them ready for exams, but all within a very familiar framework so there are no nasty surprises.
Flexible teaching based on Student Assessment

–

Regular assessment of a student is critical to the teaching methodology. Instead of rifling through the lessons, the tutors regularly step back to revise, put their students through mock tests which is used as an assessment guide on the strengths and weaknesses of the student. It allows them to personalize their teaching techniques depending on the needs of each student needs

.